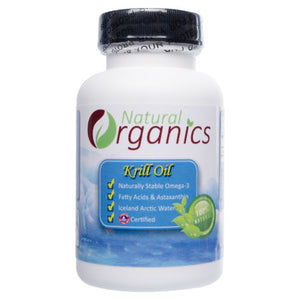 Krill Oil
Regular price $79.99 $49.99 Sale
Krill Oil
The Icelandic Longevity Institute Reports That Omega-3 Fatty Acids:
Support cardiovascular health
Promote healthy heart function
Help maintain cholesterol levels that are within the normal range
Help maintain blood pressure levels within the normal range
Help maintain healthy triglyceride levels
Support healthy joints
Increase flexibility and mobility
Promote comfortable joint movement
Support respiratory health
Promote a healthy mood/outlook
Help maintain a healthy immune system
*Iceland Krill Oil is a deep sea Krill Oil sustainably harvested from the arctic waters of Iceland. Contains Glycerine, Water & Gelatin (for softgels). Friend of the Sea Certified.
Directions: Take 1-2 softgels daily with food or as directed by a qualified health professional.