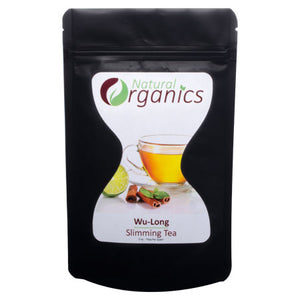 Wu-Long Slimming Tea
Regular price $39.99 $24.99 Sale
Wu-Long, a Chinese name for "black dragon," is a light, floral tea that, like green tea, is packed with catechins, which help to promote weight loss by boosting your body's ability to metabolize fat.
A study in the Chinese Journal of Integrative Medicine found that participants who regularly sipped wu-long tea lost six pounds over the course of a six-week time period. That's a pound a week!
In 2001, Physiologist Dr. William Rumpler investigated the ancient Chinese belief that wu-long tea is effective in controlling body weight. The increase in fat oxidation in this study is amazing!
These findings showed that it's the polymerized polyphenols, highest in wu-long tea, that link tea to burning fat. wu-long tea's effect on blocking the absorption of fats and carbohydrates is thought to play a key role in its weight reducing benefits.
Drinking wu-long tea can actually tell your body to burn fat for energy! This is why Wu-Long tea is a pillar in the Weight Loss Cure & hcg Diet plans.
Wu-Long tea is unique because of its partial fermentation which produces a diverse arrangement of both off-green and black leaves. This tea is beautiful, tasty, full bodied, and healthy, with a mildly smooth aftertaste.
Highly recommended to those that enjoy the health benefits of green tea but have a hard time with its lingering, semi bitter taste. Sure to appeal to the senses of both the black tea lover and the green tea lover.
Drink 1 cup of tea per day.
Use 1 Tbsp tea leaves per quart of water.
Place 1 Tbsp tea leaves in infuser and put in bottom of pitcher. Heat 1 quart of fresh, cold water to a pre-boil or 180-190 degrees. Pour hot water into pitcher and allow steeping for 4-6 minutes or to desired strength. Remove infuser and enjoy.