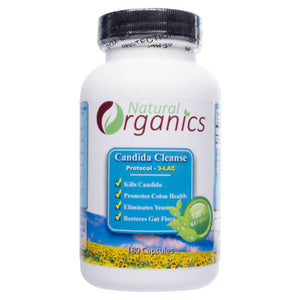 3-Lac
Regular price $99.99 $69.99 Sale
3-Lac
Symptoms of Candida Overgrowth:
Fatigue
Inability to Concentrate and/or Forgetfulness
Sugar Cravings
Bloating & Indigestion
Itching & Rashes
Fungal Conditions
Have you been told by doctors that there is nothing wrong with you?
Why Our Candida Kit?
No Special Diet Required
All-Natural
Safe For Children
World's First, True, All Natural Candida Yeast Eater!
Years Proven Worldwide Success
Proprietary encapsulation system ensures that the 1 billion all-natural flora in each capsule can survive the manufacturing process, travel through your stomach acids and reach your colon still alive and ready to repopulate!
This is the ONLY product powerful enough to kill Candida without special diets.
*3-LAC is a proprietary blend containing: Amylase Enzymes, Grapefruit Seed Extract and L. Acidophilus (10 billion/gm)
Directions: Take 1 capsule at least 30 minutes before or 2 hours after each meal, with water, 3 times daily.